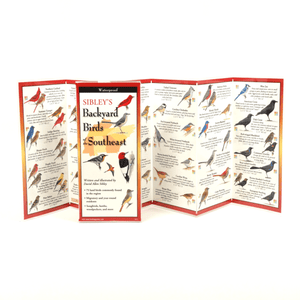 Written and illustrated by David Allen Sibley, America's most widely respected bird illustrator and ornithologist, these Folding Guides offer instant access to just what backyard birdwatchers need to know.
7
8 land bird species are covered, including multiple illustrations, descriptive captions, size, range, and seasonal presence. The Southeast region includes North Carolina, South Carolina, Georgia, Alabama, and Mississippi.
Waterproof Folding Guide.